Pilar Zeta
Faena District, Miami
29/10/2021
Aorist and Faena Art launch their partnership with the release of 'Hall of Visions', a series of digital works by Pilar Zeta. These digital pieces accompany the artist's monumental, mystical, and futuristic physical installation on Faena Beach during Art Week Miami 2021. Zeta's new site-specific installation alludes to Argentina's Madí movement, while paying homage to the history of Art Deco in Miami Beach. The corresponding NFTs will be released on Aorist 30 November.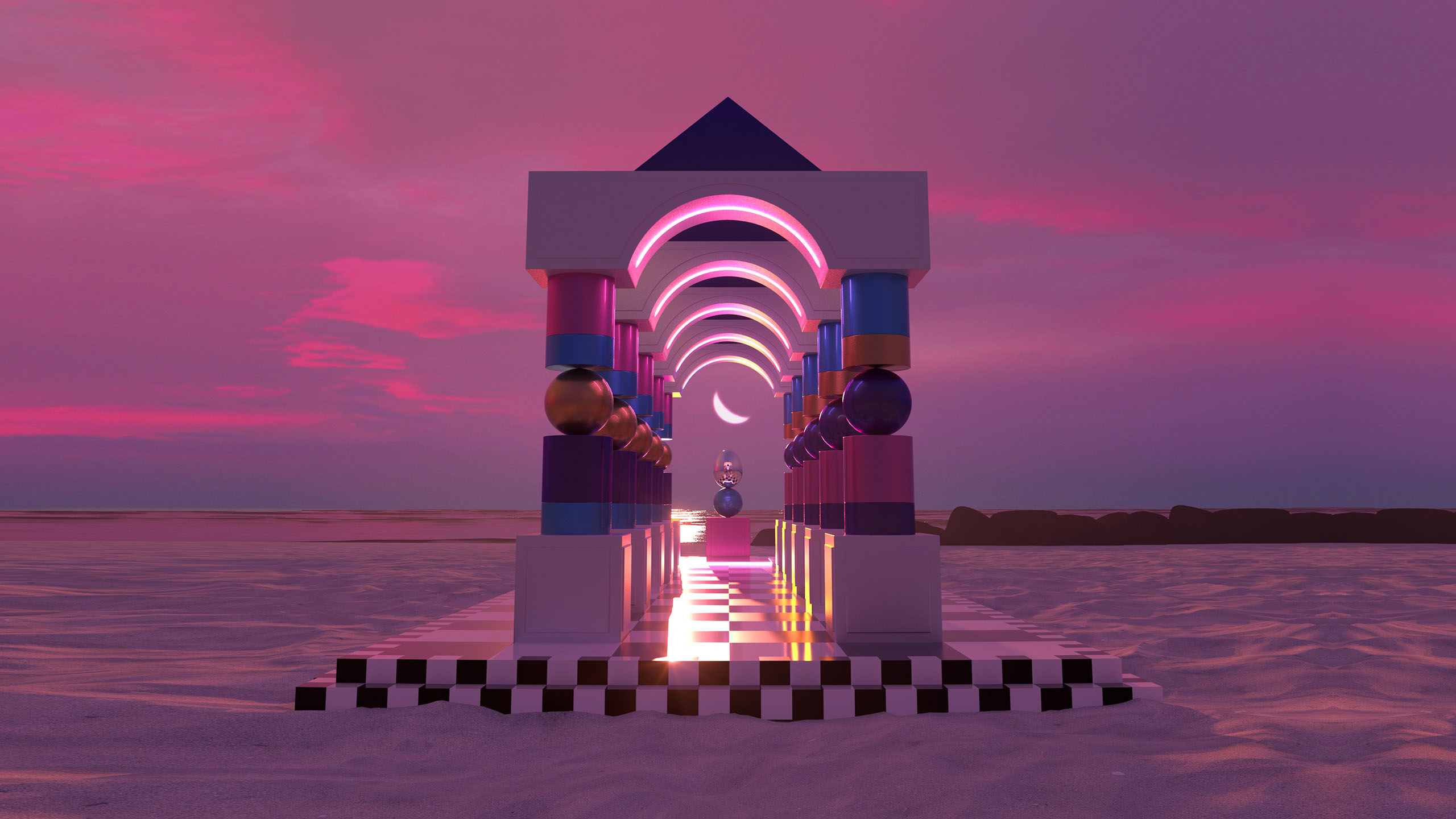 Pilar Zeta, Hall of Visions, 2021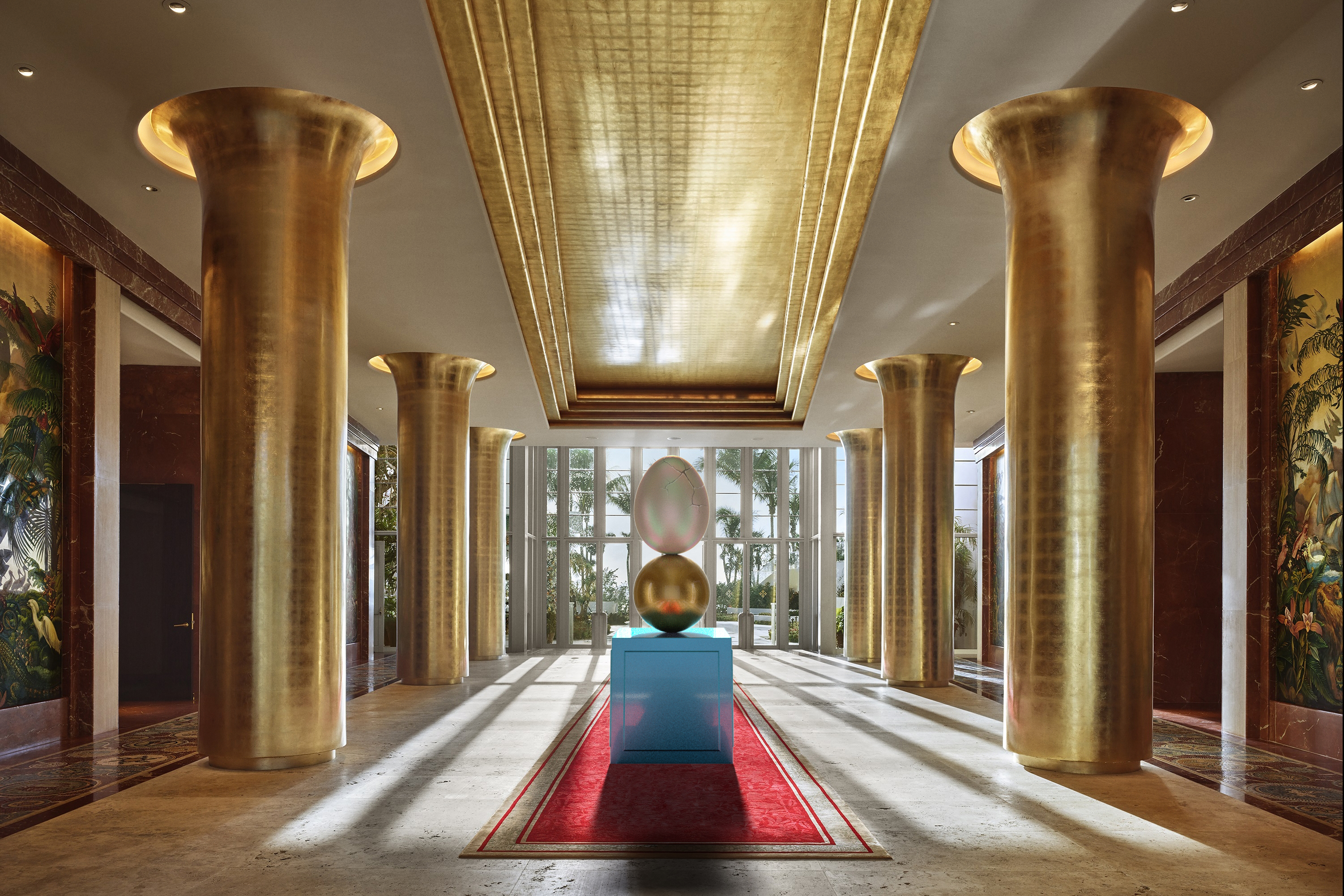 Pilar Zeta, 'Hall of Visions' (detail: Lobby), 2021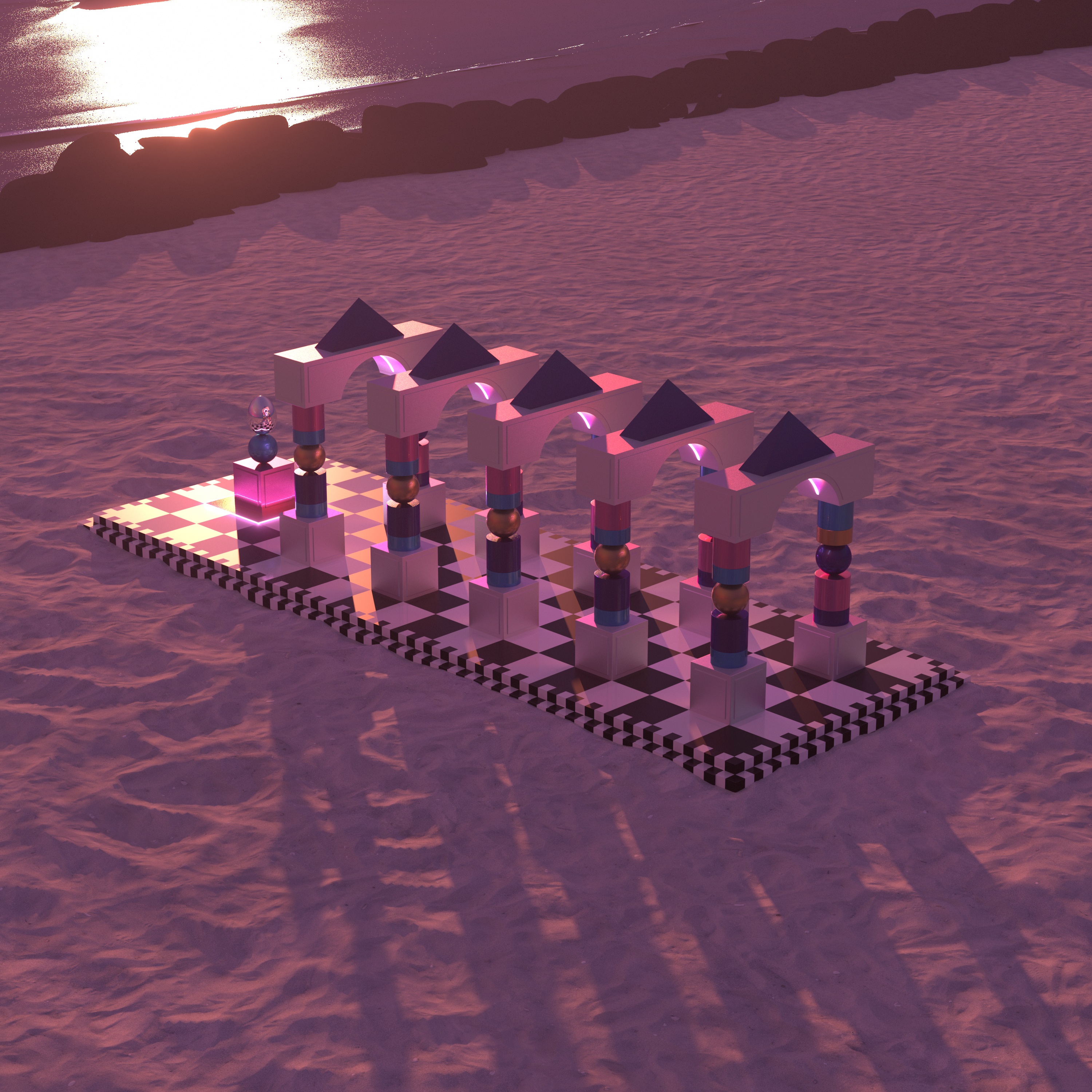 Pilar Zeta, 'Hall of Visions' (detail: Portal at Night), 2021
"'Hall of Visions' comes from a search for the ability to be present in order to manifest a future self. In this way, the work is both a metaphor and a physical space that calls on the viewer to explore the built environment — one must literally walk through a corridor to arrive at a large reflective egg."
29/10/2021
Faena District, Miami
Pilar Zeta
Hall of Visions
29/10/2021
Faena District, Miami
The architectural elements of Zeta's work create a site of reflection, and, arising from a mathematical approach, lead to a rationality of aesthetics.
The physical structure of Hall of Visions is complemented in the digital realm with NFTs on Aorist's marketplace.
Through its construction in mostly mirrors, both the digital and physical versions of Hall of Visions are a metaphor that calls on the viewer to remain in the present moment, and to truly explore the environment within which they find themselves. The Hall of Visions acts as a corridor of alignment, guiding the participant to perceive their potential and connect with their vision.
The digital component shifts the work into the Metaverse, unlocking a liminal realm where the viewers are able to experience their present and future selves concurrently. Animated images of the sun and moon rising cyclically allude to humanity's ability to renew each day, and underscore that just as time is in constant flux, so is personhood. Moving through the Hall of Visions digitally, the audience encounters a cracking egg, which acts as the most innate symbol of existence. The viewer is inspired to question their genesis, their sense of self, their understanding of their environment, and ultimately the possibilities for the future.
"We have only to raise Imagination to the state of Vision and the thing is done." — William Blake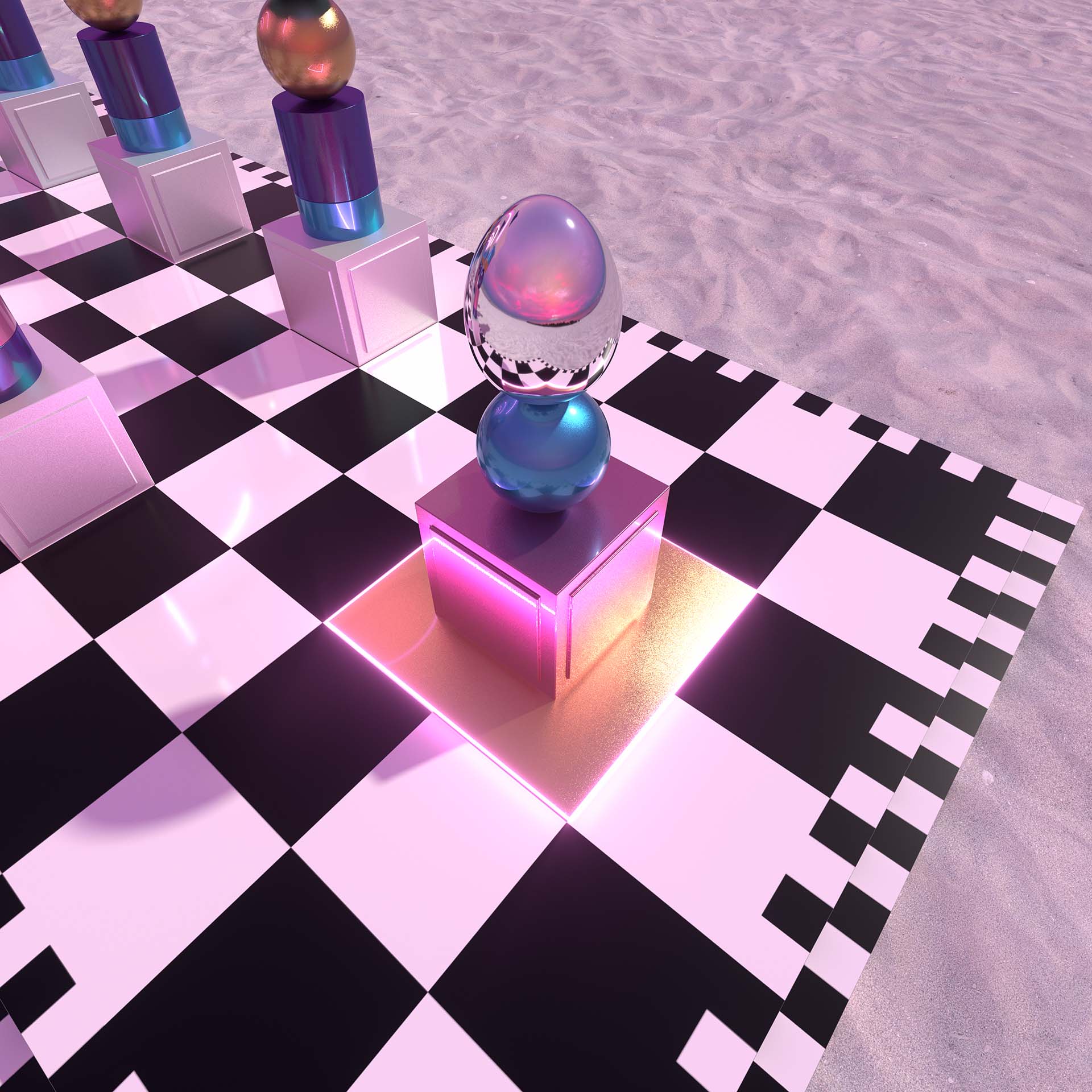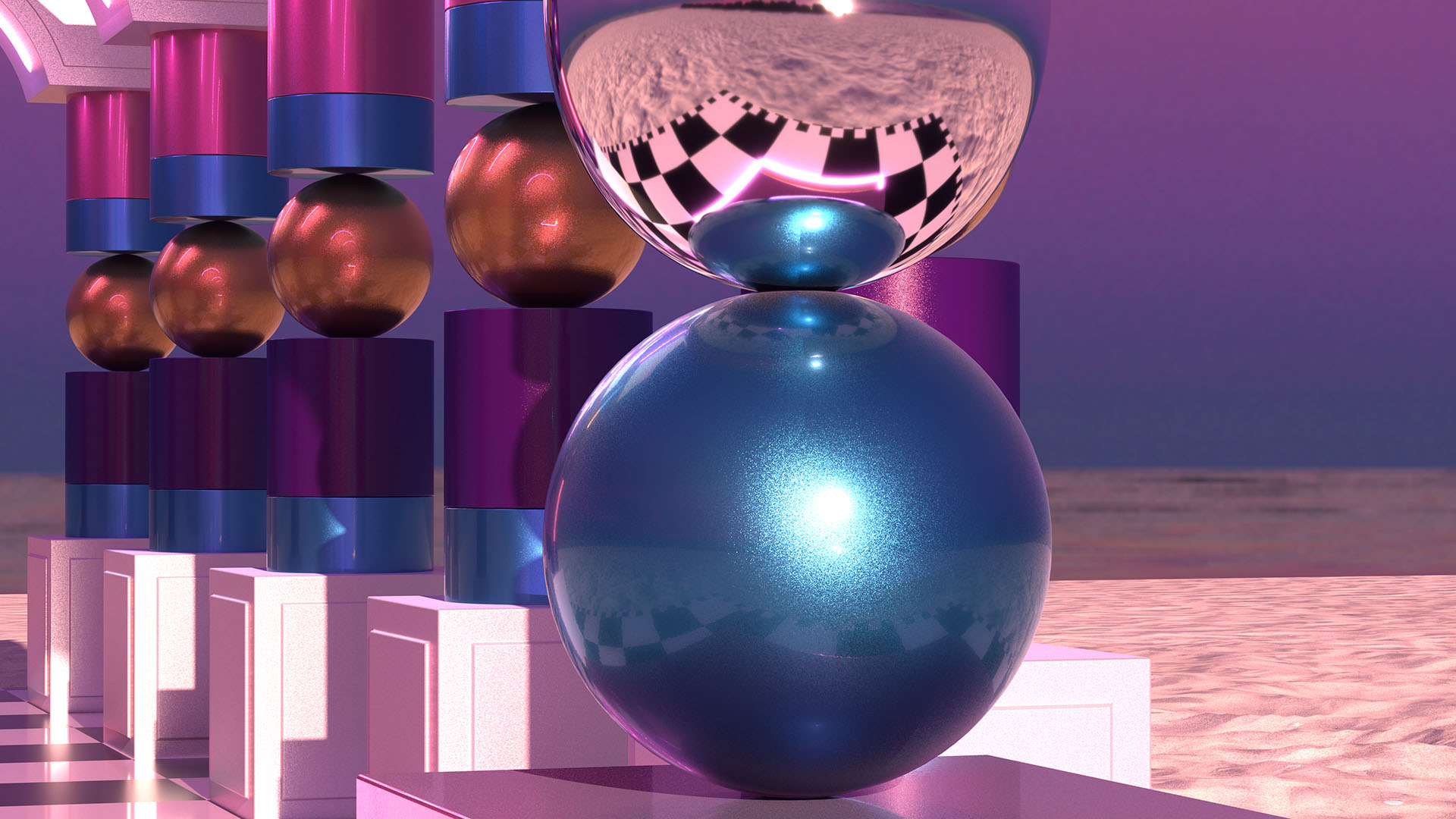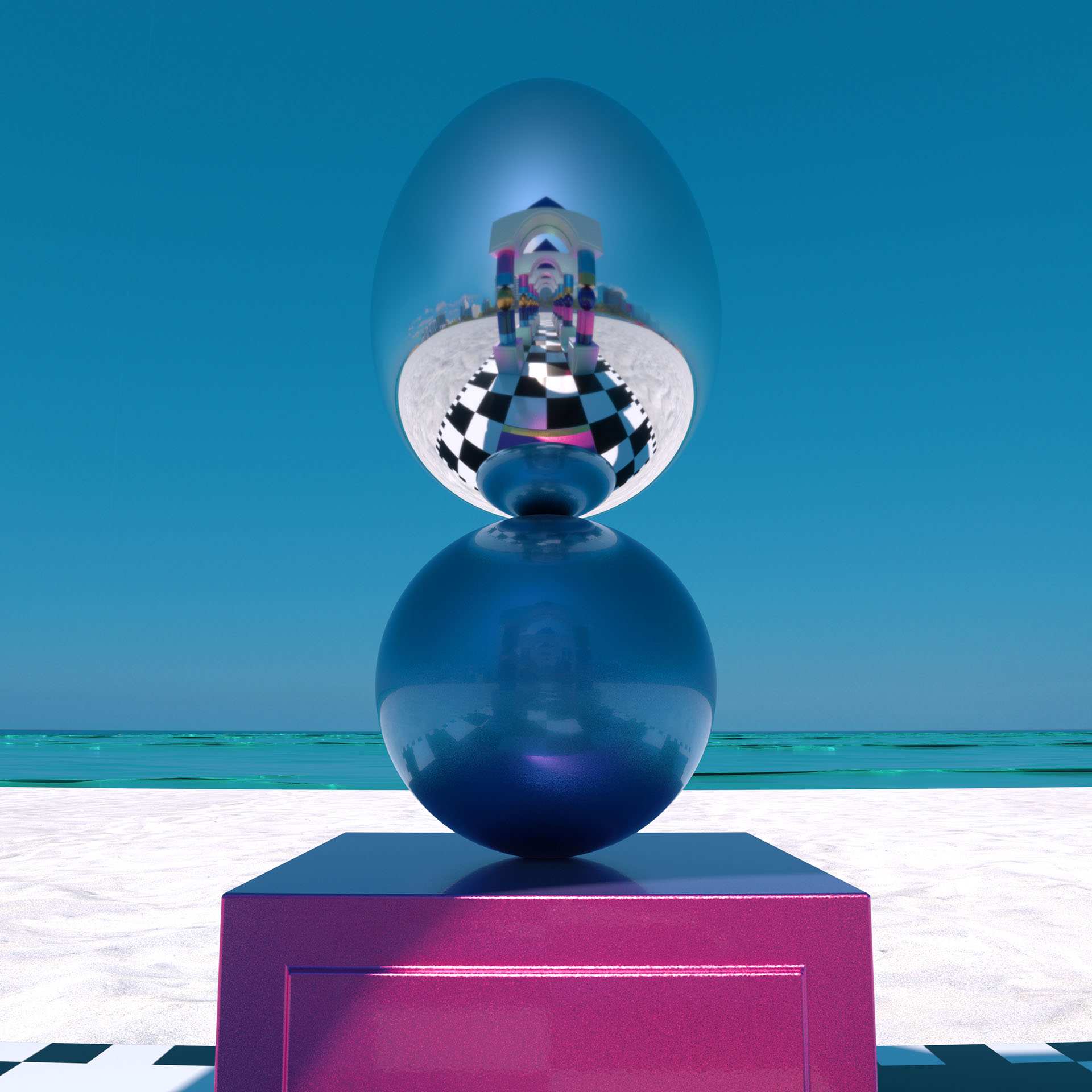 This digital piece of art serves as a portal for the self, an immersive artwork spilling out of the traditional frame.
Its surreal placement on the beach strays away from any sort of realism while acknowledging the existence of solid objects that celebrate pure geometric form. Zeta's work brinks on a post-pandemic reality, her portal calling us to align with our visions. To see yourself truly, you must go within, and the only way out is through.

Read more about Aorist Partner Faena Art.
Related NFTs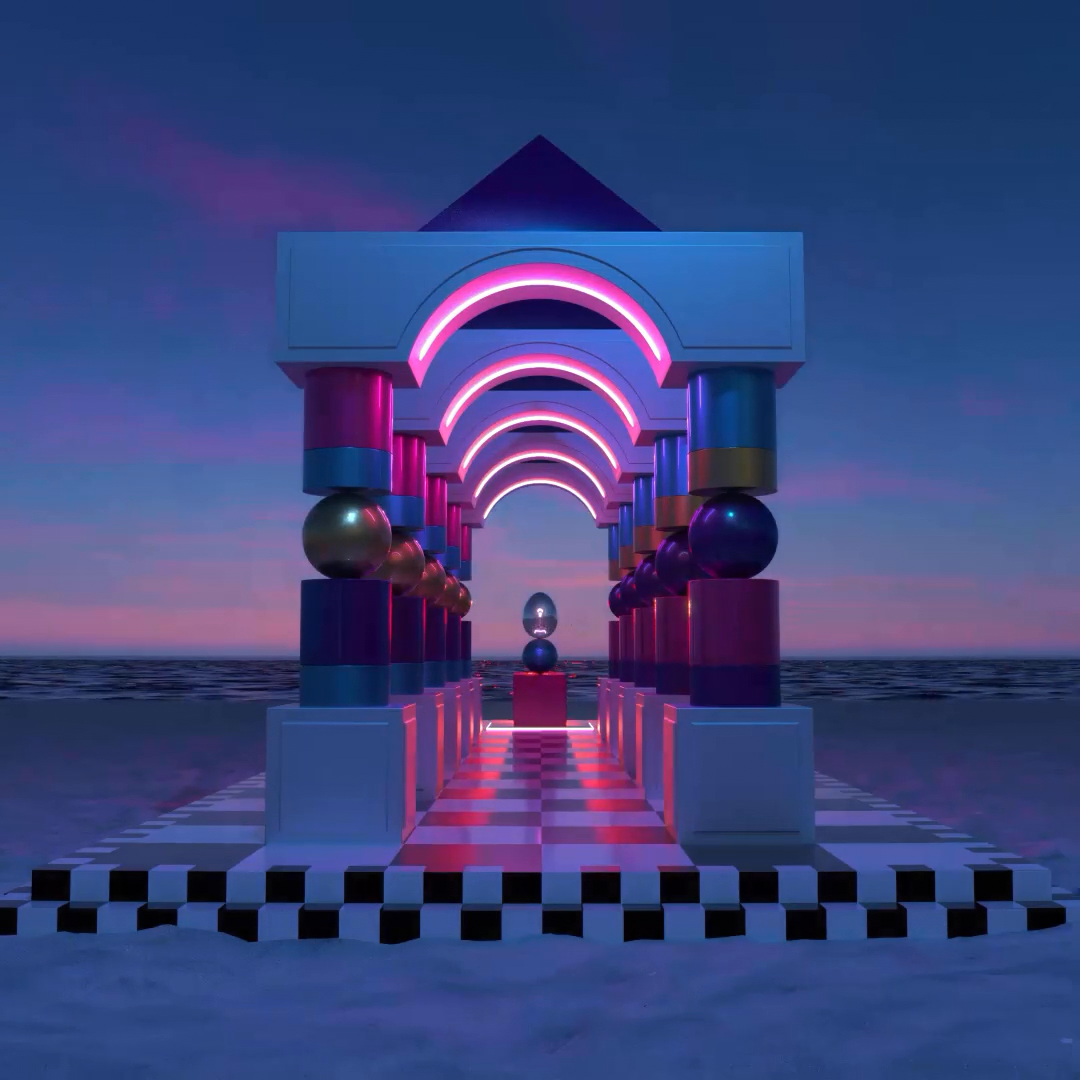 Marketplace
Sunrise
Pilar Zeta
View