Nancy Baker Cahill
AR over Miami Beach
24/10/2022
Stone Speaks is a monumental, narrative augmented reality artwork inspired by conversations between artist Nancy Baker Cahill and Sophia the Robot. Aorist commissioned Cahill's monumental AR work Mushroom Cloud, during Miami Art Week 2021 – Stone Speaks continues that exploration. In a reverse Big Bang, viewers will witness a massive particle field over both oceans that will then swell into a vibrant planet, textured with digital paintings created by Sophia the Robot. Tackling themes of climate crisis and the potential for human-machine collaboration, the work will be geolocated simultaneously over the beach at Madinat Jumeirah in Dubai during the Decipher Conference and Miami Beach in Florida. Stone Speaks will be accessible on Cahill's free AR app, 4th Wall, and is presented by Borderless Capital in partnership with Aorist.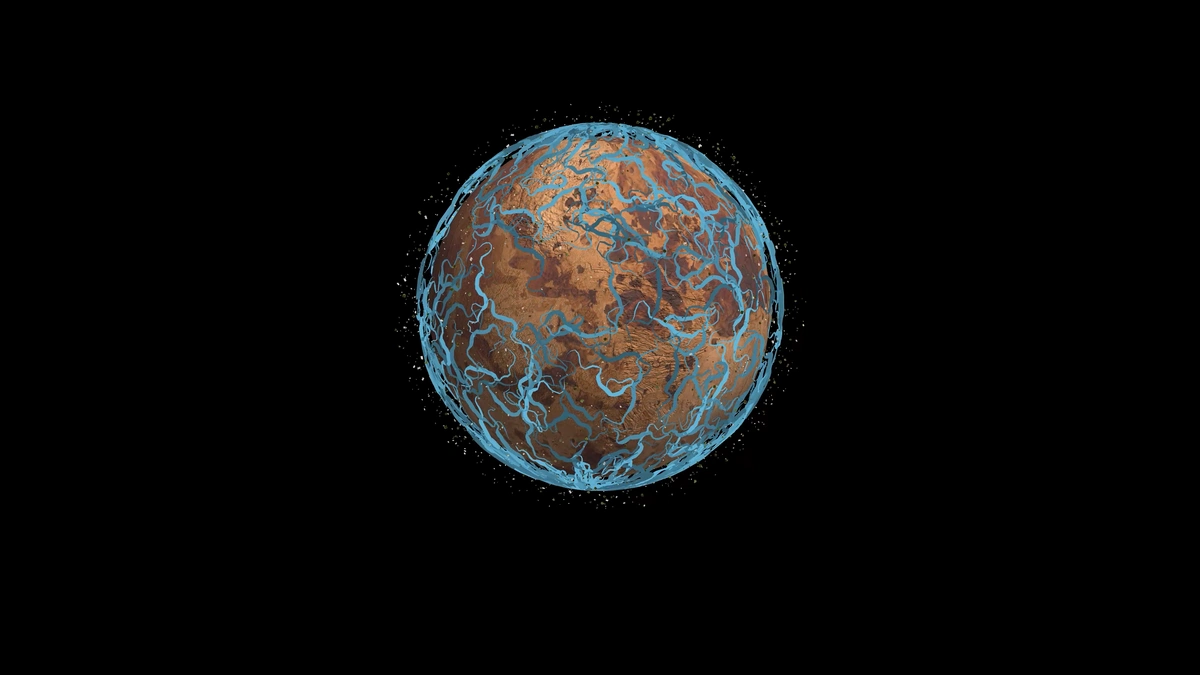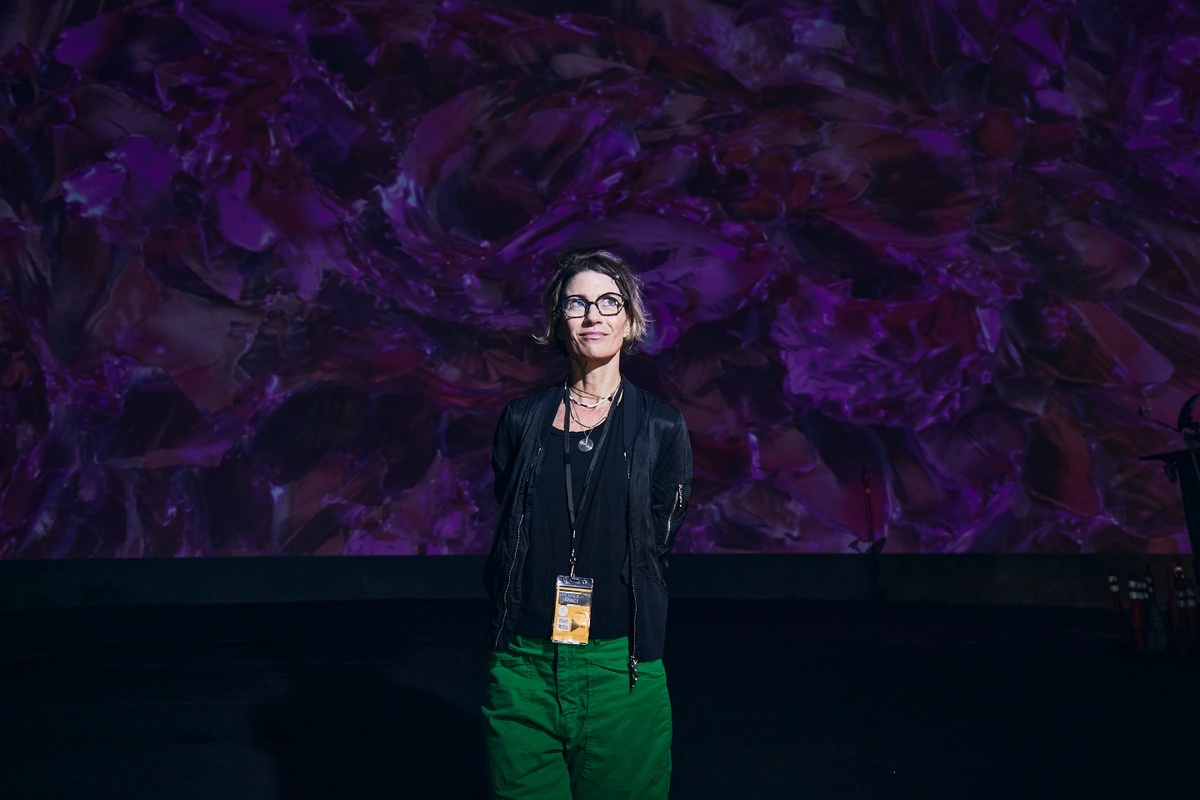 Stone Speaks
24/10/2022
AR over Miami Beach
Nancy Baker Cahill
Stone Speaks
24/10/2022
AR over Miami Beach
Slowly the planet's surface will become polluted. The particles will reappear, recombining to cover the planet. A lush and healthy surface will coat the globe, leaving viewers with a poetic glimpse of what might be possible if humans and machines worked collaboratively toward mutual survival.
Stone Speaks refers to writer James Bridle's poetic observation that computers are made from stone, and the compressed relics of animals and plants. Baker Cahill's work reflects another language of stone: augmented reality, an ephemeral digital medium made possible by computers. From the earth, for the earth, Stone Speaks re-imagines AI deployed creatively to address the world's most daunting climate challenges.
Stone Speaks will be minted on Aorist via the eco-friendly, pure proof of stake blockchain Algorand, and will be accessible to viewers via Baker Cahill's free, 4th Wall app on Faena Beach and in Dubai. The 1/1 NFT of this unique Augmented Reality artwork created between Baker Cahill and Sophia, will be available via auction through Aorist at Art Basel Miami Beach. STONE SPEAKS is the first of a unique 10-piece collection that Sophia will produce in collaboration with artists over the course of the next 10 years.