Jonas Lund
Online Only, Aorist.art
'MVP' is a new series by Jonas Lund, consisting of 512 individual artworks, each of which evolves and transforms based on their reception and performance. By tracking all interactions across all pieces, the most attention-grabbing, most 'successful', most 'valuable' work is determined, and becomes the series' 'MVP'. This work will be released on Aorist in December.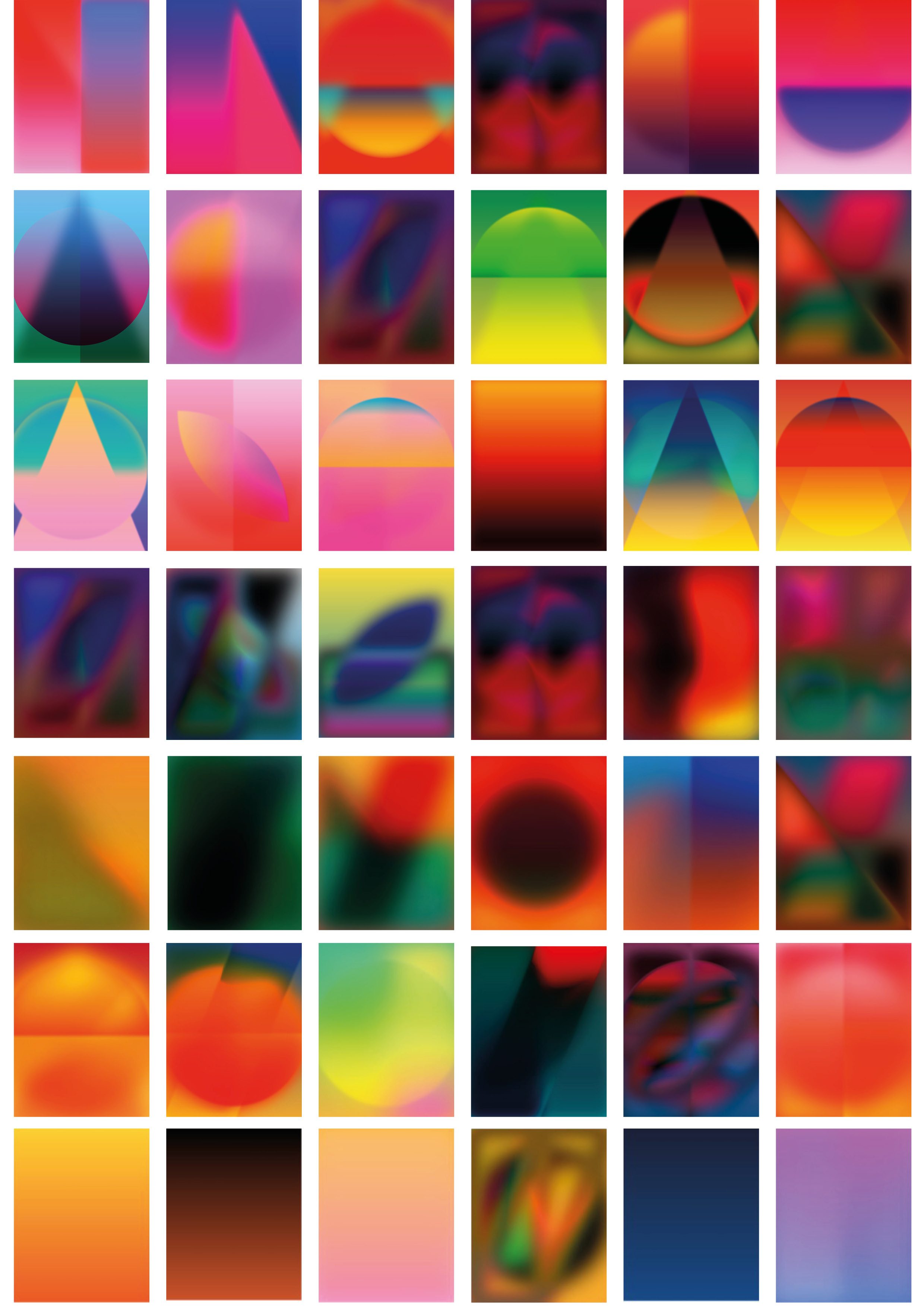 Jonas Lund, MVP (Most Valuable Painting) series, 2021
"Net art was always about this idea that you can create systems that are greater than their individual elements."
Jonas Lund
MVP (Most Valuable Painting)
This series is an extension of Lund's 2014 series VIP (Viewer Improved Painting). The appearance of each of the 512 works is determined by a 32-bit optimization algorithm. The 'optimization' event is triggered by the sale, within the rest of the unsold works. The visual properties of the sold MVP determine the direction of the aesthetic evolution seen in the rest of the works, which slowly optimize their features and composition to mimic the sold piece. The digital engagement with each piece is monitored and quantified, resulting in 'fitness scores' for each of the works, which determine their individual value. Eventually, the last painting sold becomes the 'MVP', as it holds all of the aesthetic value determined by viewer preference. Here, Jonas Lund explores the meaning of 'value' of contemporary art; he questions how value is determined in the art world, whether it be through aesthetics, monetary value, culture, or influence. Moreover, Lund alludes to the conundrum of the quantification of value and how the art world creates a unified sense of value, when, in actuality, the value of an artwork is subjective. Explorations of the quantification of value run through much of Lund's practice, and can also be seen in his 2013's Fear of Missing Out.
Lund's work comments on contemporary surveillance of the internet — how every micro-interaction is tracked, and how systems are optimised depending on the viewer's online presence.
Related NFTs