Leandro Erlich
Online Only, Aorist.Art
Leandro Erlich, who in 2019 created a monumental, site-specific sand traffic jam in Miami Beach as a rumination on the finitude of a certain way of life, a reflection on the passage of time, and call for transformation, will be one of the first artists to create an underwater artwork for The ReefLine. His original installation will evolve under the sea as part of this dynamic project aimed at restoring Miami's coral reef and its stunning biodiversity. The cars will evolve over time as they are colonized by marine life, and become critical habitat for coral reef organisms. To support the goals of The ReefLine, Erlich has created his first NFT as an extension and expression of this physical project. The work will be released on Aorist 30 November at a benefit auction for The ReefLine.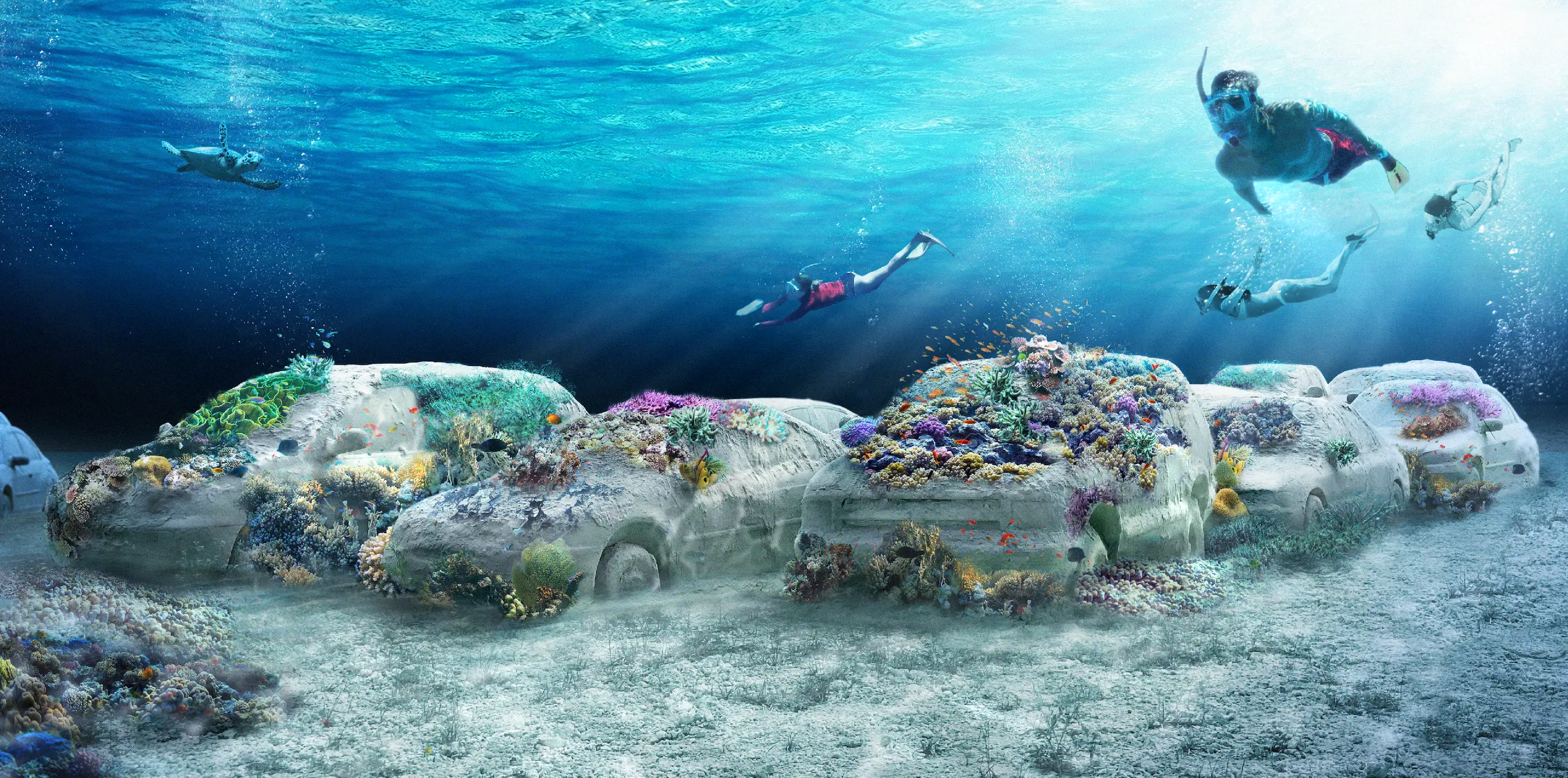 Leandro Erlich, 'Concrete Rd', 2021
Leandro Erlich
Concrete Rd
This underwater incarnation of Leandro Erlich's The Reefline project, Concrete Rd, will offer an entirely new reading of the impermanence which will also be imagined and come to life in the corresponding NFT project. As opposed to the sand cars shown on the beach, these submarine sculptures do not degrade over time. Instead, they will be colonized by life and merge with the natural environment. Our fear of being "underwater" (as a consequence of climate change) will also be transmuted into the generation of new homes for underwater lifeforms and the development of a new marine ecosystem. The structure of these human-made vehicles (a symbol of the climate-changing emissions that endanger our planet) will become new vehicles of environmental change. Concrete Rd's stone sculptures will be silent, engineless, creating new life in our shared waters. The digital version of this work provides a glimpse of what might happen to this installation over time, and the positive effects that this marine sanctuary may come to have on the biodiversity of waters off Miami Beach.
Related NFTs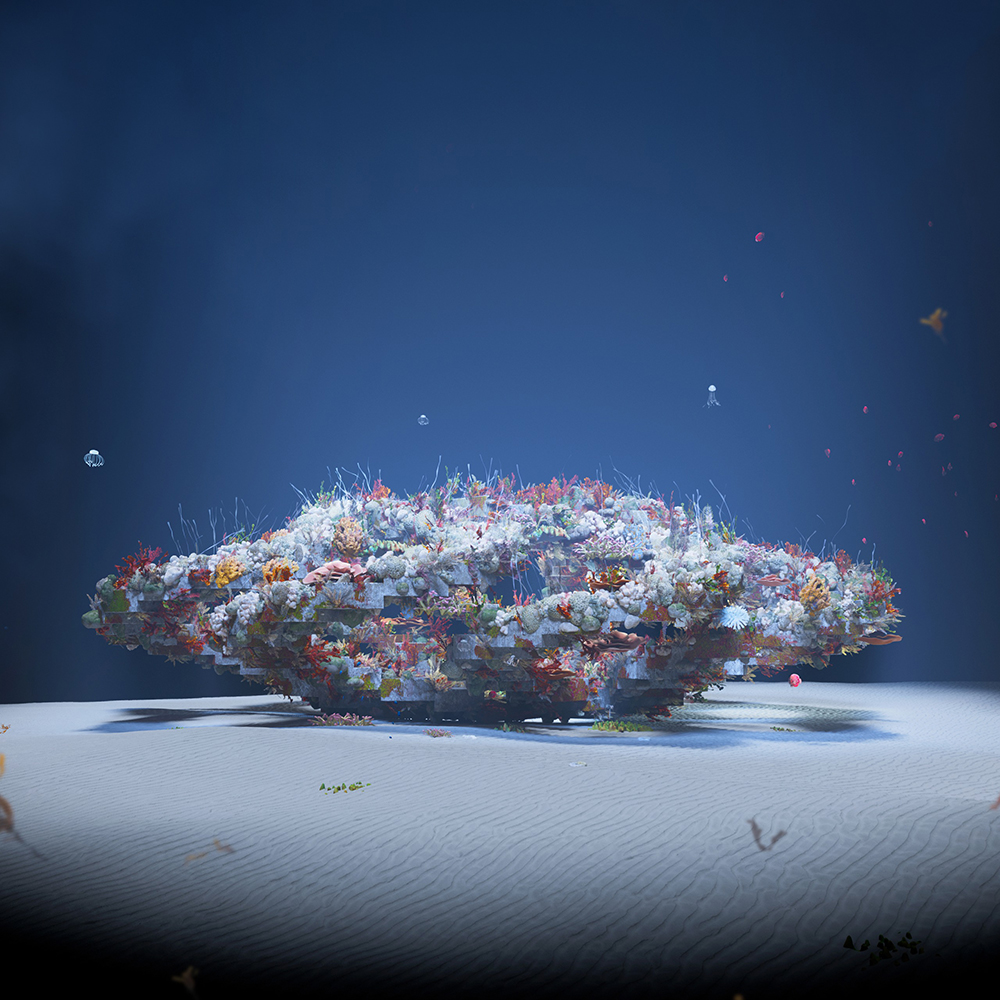 Marketplace
Coral Arena / 2031
OMA/Shohei Shigematsu, Charlotte Taylor & Nicholas Préaud
View