Refik Anadol
Faena Beach, Miami. Open 12-10pm daily through to December 6th.
Turkish-American artist Refik Anadol creates dream-like, abstract, immersive experiences using data-driven machine learning algorithms. He is a pioneer in the aesthetics of machine learning. Anadol has been commissioned to create a new visual experience to coincide with Aorist's launch. Inspired by the ocean environment, a monolithic screen will be showcased on the beach in the Faena District during Miami Art Week. 'Machine Hallucinations: Coral' is based on millions of photographs of underwater corals - natural forms on which Anadol extrapolates by processing them through a GAN machine learning artificial intelligence algorithm. These artificial intelligence interpretations approximate the natural world but bend our perceptions, and provide new ways of seeing and thinking form, color, shape, and movement. The corresponding NFT by Anadol will be released on Aorist on 30 November 2021.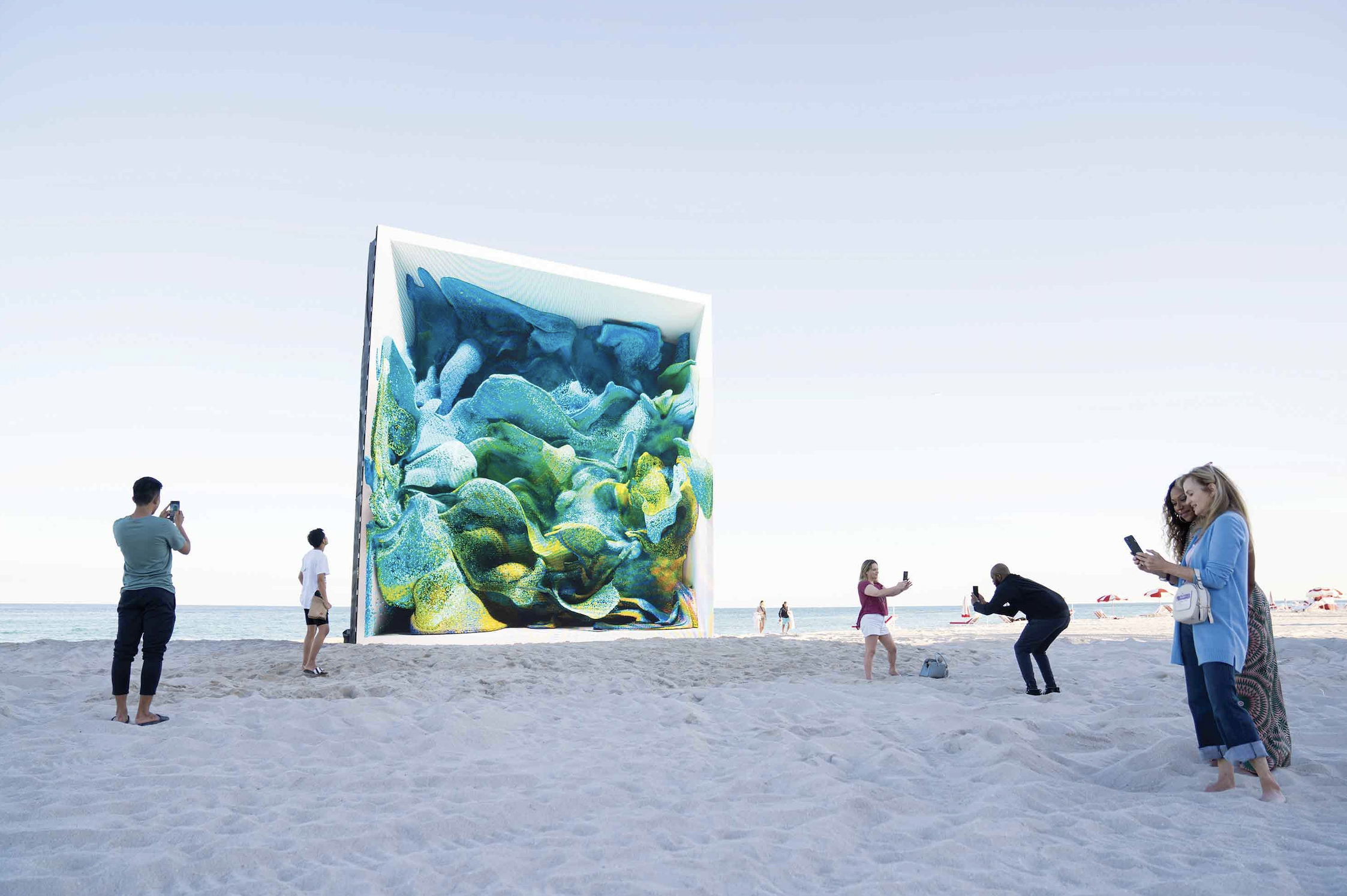 Refik Anadol, 'Machine Hallucinations: Coral', 2021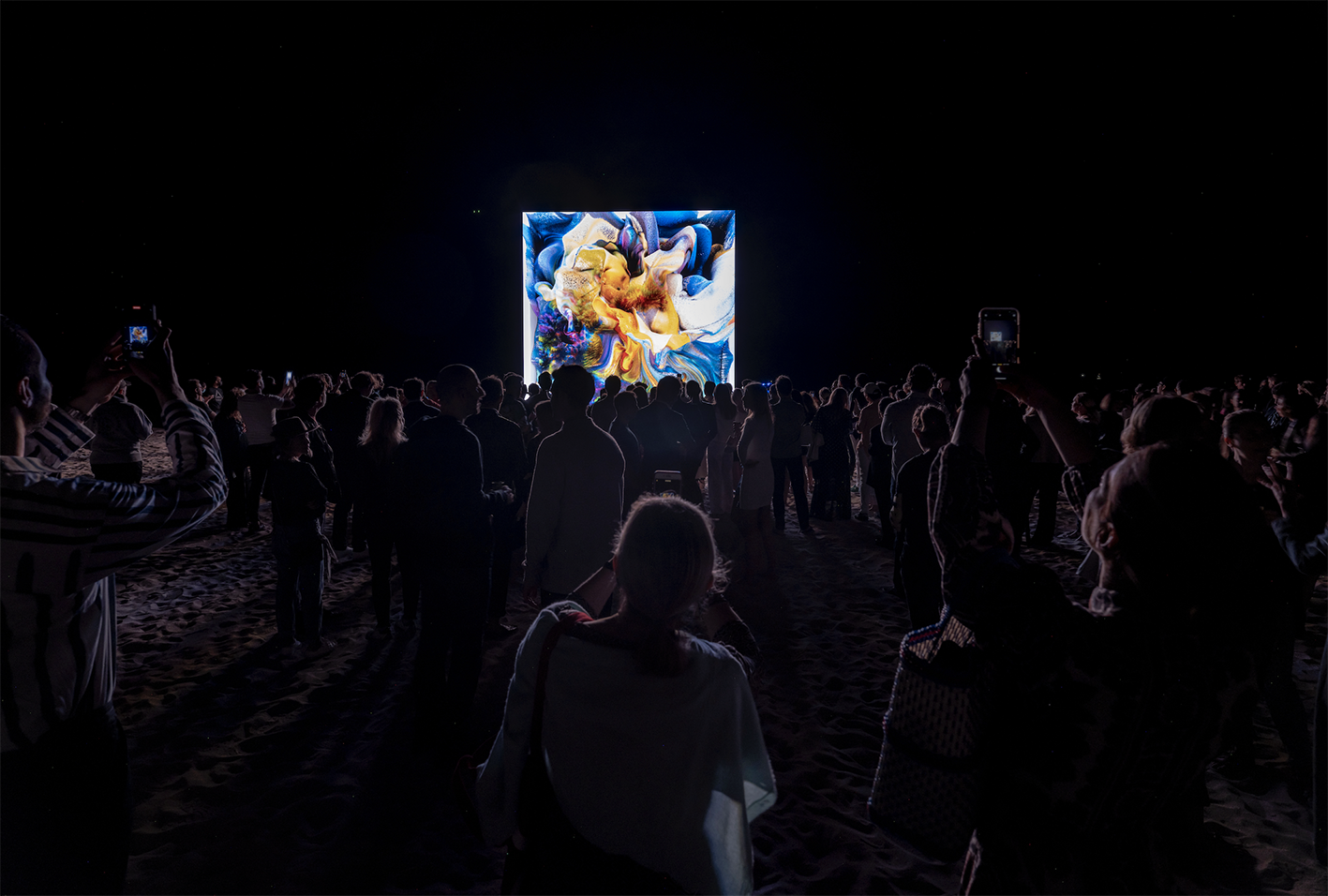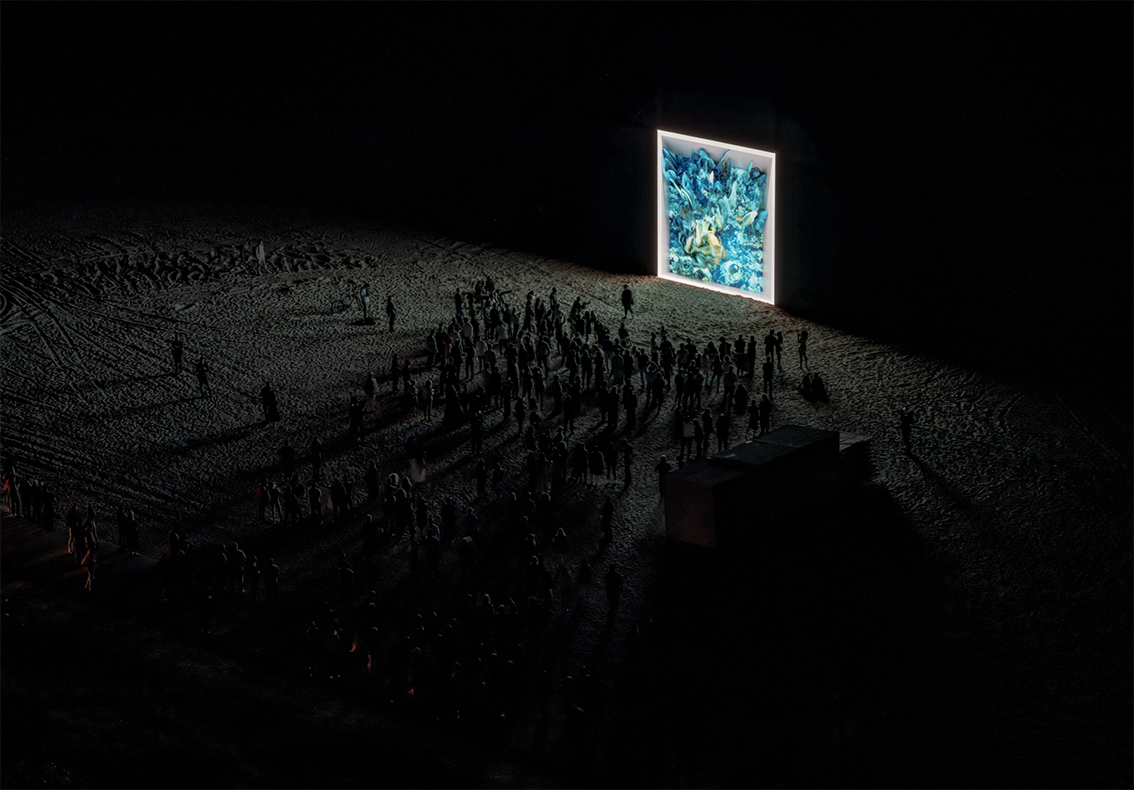 "I am trying to find the poetry inside those datasets to create a new meaning beyond what data means."
Faena Beach, Miami. Open 12-10pm daily through to December 6th.
Refik Anadol
Machine Hallucinations: Coral
Faena Beach, Miami. Open 12-10pm daily through to December 6th.
Refik Anadol explores how the perception and experience of time and space are radically changing now that machines dominate our everyday lives. Anadol is intrigued by the ways in which the digital age and machine intelligence allow for a new aesthetic technique, and to create enriched immersive environments that offer a dynamic perception of space. His works explore the space among digital and physical entities, by creating a hybrid relationship between architecture and media arts with machine intelligence.
Residing at the crossroads of art, science, and technology, Anadol's site-specific three-dimensional data sculptures and paintings, live audio/visual performances, and immersive installations take varied virtual and physical forms. Entire buildings come to life, and floors, walls, and ceilings disappear into infinity. Breathtaking aesthetics take shape from large swaths of data, and what was once invisible to the human eye becomes visible, offering the audience a new perspective on and narrative of their worlds.
Anadol's monumental artwork for the Aorist launch and corresponding NFT engage with our physical architecture and embodied experience in the real world, while insisting upon a hybridity with our digital realm.
Machine Hallucinations: Coral Dreams NFT Collection emerges from Refik Anadol Studio's ongoing research project on data aesthetics based on collective visual memories of nature and urban environments. For this unique, site-specific data sculpture designed for a specific location in Miami Beach, Anadol and his team collected 300 million nature theme focused data and used 1,742,772 images of coral from publicly available social media platforms and processed them with machine learning classification models. As the machine-mind begins to make its own connections between data points and "hallucinate" about alternative coral shapes and colors, the data universe expands into a latent cosmos in which fluid dynamics becomes the main inspiration of Anadol's artistic creativity. Connecting a digital ecosystem of data and a landscape that is home to many living ecosystems, the artwork focuses on preservation and sustainability as part of Miami Art Week 2021, in collaboration with Aorist Art and Faena Hotel Miami Beach. Proceeds from the sale of this release will be donated to The ReefLine, an artificial reef, marine habitat and sculpture park in Miami Beach.
Related NFTs
Marketplace
Machine Hallucinations: Coral - Generative AI Data Painting D
Refik Anadol
View